Do you know that high-end mobile devices comprise most of the digital gadgets accessing educational information? This article enumerates some of these high-end mobile devices that even exceed the prices of laptops. It also explores the reasons behind the use of these nifty devices. There are six ways by which mobile phones are put to good use.
Instructors should note this information to deliver their course modules to their students effectively. A change in the instruction paradigm indeed has emerged. Mobile learning has become the norm. Thus, I have four suggestions on how to deal with the new normal in the educational setting.
Analyzing the traffic data on my website, I noticed that high-end mobile devices comprise 88.2% of electronic gadgets accessing it. Considering that the content of Simplyeducate.me dwells on education-related materials, it occurred to me that I should optimize the site for high-end mobile devices or mobile phones in general.
Mobile Learning in Response to COVID-19
The Education 4.0 Mode of education has unexpectedly come due to the pandemic. Both students and teachers were forced to adopt the mobile learning approach in the new normal where, for safety purposes, everyone has to go online.
I suspect that students take refuge using their mobile devices rather than desktops or laptops in online mobile learning due to the COVID-19 pandemic. It is wrong to assume that they find ways to secure laptops to gain access to their modules. One factor is the price, and the other is availability.
One of my graduate students mentioned that low-end, cheaper laptops have gone out of stock because of the recommended online learning mode. Only the more expensive laptops are available. The tendency of students, somewhat out of option response, is to use the mobile android phones.
Perhaps their mobile phones' limited features explain the intermittent signal they get. Sometimes, they could not get the microphone or sound to work.
Students cannot upgrade the mobile phones due to fear of COVID-19 and government policy of limiting establishments from fully operating. The electronic stores' mobile android phone inventories have been exhausted.
Perhaps, teachers would be more effective if they use mobile phones in designing or testing their course modules as part of their mobile learning approaches. They will have a feel of how students interact with their lessons. Mobile learning is made possible by these devices.
I surveyed my class consisting of graduate students on the gadgets they used and learned that half of the class uses mobile devices. It's either singly or in combination with their laptops if they can buy one. I'm just not sure if those are high-end mobile devices, but some did find them convenient to use.
I responded by telling them that I will design my course modules to favor using a mobile android phone. When they are on a long commute in connection with their work, as many of them work while studying, working on their modules will be a productive use of their time. That will help them keep up with the requirements of the course.
Prices of High-End Mobile Devices
I wondered why there is a preference for high-end devices instead of the conventional laptop to support mobile learning. I surfed the internet using the term "high-end mobile devices." Here are the results of my search based on a post two days ago.
The first five high-end mobile devices include Google Pixel 2, LV V30, OnePlus 5T, Razer Phone, and Samsung Galaxy Note 8. Their price ranges from $499 to $829.99.
There are 28 more high-end mobile devices with Huawei Mate 20 Pro exceeding the $1,000 mark at $1,029. These are ludicrously high priced mobile android phones. They exceed the price not only of low-end laptops but even those moderately priced ones.
The prices of high-end mobile devices approach and even exceed the cost of laptops. So I pondered how come there is a preference for high-end mobile devices when you can purchase a laptop for the same price. Your eyes are limited to the 6.3″ widescreen at its widest.
Is it vital that each student have to buy a high-end mobile android phone to access their lessons online? This information boggles me as my website's design favors the good, old desktop or the conventional laptop that became commonplace nowadays.
What causes the preference for high-end mobile devices? As shown in my website's analytics, not even tablets can compare to the dominance of high-end mobile devices. They comprise only 1 % of the traffic in Simplyeducate.me.
In my bid to find out the answers to these questions, I surfed the Internet. The following section provides clarifications to my dilemma on why students prefer to use their smartphones.
Use of Mobile Devices in Online Learning: Six Ways
1. Creating Projects Required by the Course
Mobile phones can be used to create projects in compliance with the course requirements. For those doing research, for example, mobile phones are convenient in documenting interviews.
Separate gadgets like the camera and video or sound recorder are no longer needed. The digital camera market declined by 80% as a result.
You can write notes on the touch screens of a mobile android phone using an electronic pen. There is even no need to type anything.
Graphic design is another useful feature of high-end mobile devices. Students can do their artwork on their mobile devices. If they need to draw diagrams as part of the course requirements or assignments, their mobile android phones can serve the purpose.
For graduate students, it is now possible to use android apps in their assignments in Advanced Statistics. I encourage them to use open-source statistical software applications like SOFA Statistics and Jasp. Both apps are free cross-platform software programs with a graphical user interface (GUI).
In creating their diagrams as part of their assignment, I recommended XMind, MindMup, among others. XMind has a mobile app in Google Play.
Market research of 1,500 exclusively online students in 2018 revealed that about 80% said they complete their course work using mobile devices. They use their mobile phones to communicate with their professors, read course assignments, and access the Learning Management Systems (LMS).
Recognizing this and given the knowledge I have about Search Engine Optimization (SEO), I keep the image sizes small, reduce the file sizes of lecture or discussion videos whenever possible, and created drop boxes for quick downloading of asynchronous modules and uploading them once accomplished.
I sum up my teaching approach in the following tips guided by the Blended Website Learning Model below:
1. Keep the file sizes small, especially the videos.

2. Limit the use of images in the website.

3. Use LMS only for quizzes and periodic examinations.

4. Upload lecture videos to a cloud storage service like Mediafire and link them to the dedicated instructional material website created using WordPress.

5. Create a dropbox in the WordPress website using HTML codes obtained from the cloud storage provider.

6. Use Zoom for a follow-up discussion of lessons and get feedback from students regarding accomplishing their modules. These sessions transpire within 45 minutes.
2. Conducting Polls
Mark Lieberman notes in February 2019 that some instructors ask students to answer poll questions during face-to-face class sessions. Thus, instructors can solicit information or assess their students' preference or knowledge about social issues, the lesson itself, feedback on their teaching styles, among other things. This time, many are using cloud-based video conferencing services like Zoom and Google Classroom, which are easily accessed using a mobile android phone.
While holding their classes in Zoom, Google Classroom or whatever cloud-based video conferencing service, instructors can get feedback from students in real-time. That quickly advances our knowledge in the way students think about specific issues.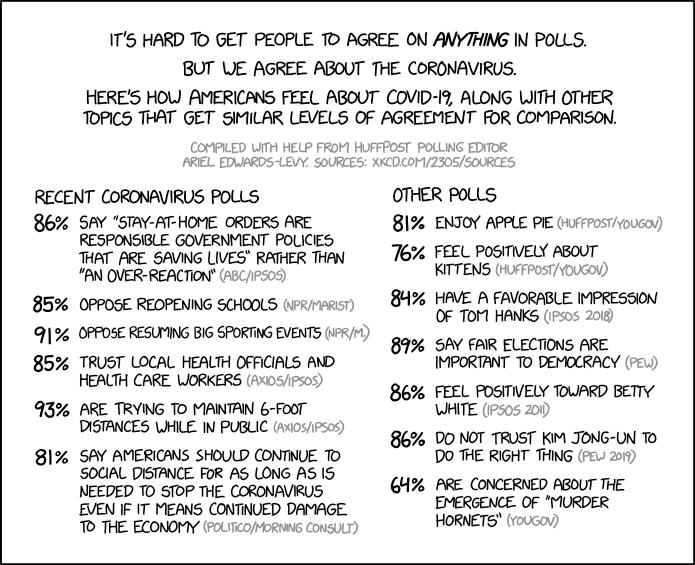 3. Discussing Topics of Interest
Facebook, Messenger, Twitter, WhatsApp, Instagram, among others, serve as platforms for in-depth discussions between professors and their students. Students can quickly login to their accounts using their mobile android phones and participate in the conversation as a group.
Interaction between professors and their students can happen almost anywhere as long as everyone has an internet connection. However, in some cases, many students miss the session because of a poor Internet connection in their homes. Perhaps they also need to upgrade their mobile android phone.
4. Answering Quizzes or Exams
While looking for ways to speed up the independent Moodle site I created and included in my hosting account, I bumped across a tip that changed the way I design my online courses. It says Moodle works best in a Unix-based operating system. I discovered that the best way to access Moodle, a popular LMS, is through a Linux desktop.
Having used Linux for more than eight years, I know it is Unix-based. So I tested my modest Asus laptop with only 4 Gigabytes of RAM and a processor of Intel® Pentium(R) CPU N4200 @ 1.10GHz × 4 using Ubuntu 18.04.5 LTS as an operating system.
Indeed it is easier and faster to work in Moodle using my Linux laptop. Using that relatively cheap laptop to create and set quizzes online saved me more than four times the time I spend using Moodle. I need not wait for that little arrow circling at the upper left part of the search bar. A little research on how Moodle works best pays.
Earlier, I decided to use Moodle as an assessment site combined with another website, where I host my instructional materials. I came up with the Blended Website Learning Model as a response to the COVID-19 pandemic. I assigned Moodle as a venue for students to take their quizzes and periodic examinations, namely the midterm and final examinations. And I did it right.
I recommended that my students use their mobile phones to answer the multiple-choice questions I prepared in Moodle. Again, I came to know that android phones use the Linux kernel in its development. A Linux kernel is a core element of a mobile android phone.
In analyzing my website's data analytics, I found out that this is why Linux OS sometimes exceeds the number of digital devices that connect to my articles in Simplyeducate.me. Relatively fewer mobile devices use windows as an operating system. Laptops use them. Mobile learning takes place among students using android phones.
5. Reading Additional Instructional Materials
In designing my course modules in Moodle, I included reading materials within the content and in the references section for further reading. I also used my previous posts as part of their Initial Activity as I use the 4As Teaching Model based on Kolb's Experiential Learning Theory to mentor students holistically.
I asked my students to read the links I placed in the course module to prime their knowledge about the topic at hand. Their mobile android phones become handy to comply with this assignment. Whether they are at home, on the commute, or during the break in their work, they can always access those readings using their mobile phones.
According to the study made by Learning House and Aslanian Market Research, 87 percent of the students look for their online program of study and 67 percent use their mobile phones to complete online course work. Their gadgets are useful tools for making reports.
6. Doing Research Online
I encourage my students to read more articles aside from the ones I gave. Hence, they need to research using free research databases like those provided by Google Scholar, Directory of Open Access Journals or DOAJ, CORE, ERIC, PubMed, among others. Scribendi makes a comprehensive list of these free databases.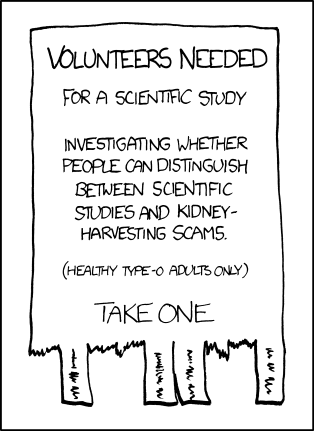 It would be easy for my students to access the articles they need using their mobile android phones. It is just a matter of clicking the links, reading the articles, and copying the ready-made suggested citations if relevant to their topics in different formats: APA, MLA, Chicago, Harvard, Vancouver, or whatever format they want. I use the Google Scholar citation link in double quotation marks (") to get either the APA citation format or BibTex for my Lyx-developed asynchronous and hyperlinked modules.
Investing in High-End Mobile Devices
For graduate and undergraduate students as well as teachers, reducing the time spent online would be ideal. It makes sense to invest in high-end mobile devices to do much academic stuff while having mobility.
High-end mobile devices' features include fast processor speeds, higher random access memories (RAM), and relatively generous permanent storage capacities. Faster speed means more immediate access online, reducing time to do assignments, preparing reports, doing research, and communicating with peers. Multitasking becomes possible. You can talk while doing research online.
If you are one of the graduate students or professors who are always on the go in connection with your task, buying high-end mobile devices is a good investment. Just make sure that the gadget meets your needs without the unnecessary bells and whistles that make it pricey.
High-end mobile phones tend to live long longer than lower-priced ones. In the long run, you will benefit from its features.
How Do Teachers Respond?
Given the preponderant use of mobile phones, this situation means that with COVID-19 or not, mobile learning will continue to flourish. Getting a vaccine for COVID-19 is not a guarantee to keep yourself free from the viruses' threats.
Megan Scudellari wrote in Nature that COVID-19 is here for the long haul. The scenario is bleak as the pandemic significantly changes the way we live now and how we will live in the future. Intermittent lockdowns, partly effective vaccine, and continued mortality occur in affected countries.
What then can teachers do? I listed some suggestions in the next section.
Recognize that Mobile Phones are Used in Mobile Learning
In general, students and young professionals use their mobile phones. According to the Pew Research Center, most of those ages 18 to 29 own mobile phones in almost all countries surveyed. Undergraduate and graduate students belong to this group.
Some instructors ban or discourage the use of smartphones in the classroom. Now is a different scenario.
Support Parents as Mentors
Everyone needs online access to communicate. Even parents who are not techies were forced to learn new technologies to support their children learning with the aid of computers. They have become homeschool teachers who need guidance in their new task on top of their usual home routine.
Here is a less than two-minute advice from a homeschool teacher that teachers will also need to consider.
Make an Effort to Learn and Use Digital Technologies
Teachers should be at the forefront of technology, use an LMS like Moodle efficiently, create a website to serve as a repository for instructional materials, or interact more effectively in WhatsApp, Messenger, or Facebook. They also need to learn asynchronous instructional material using the latest course module applications, among others.
As a professor myself, we have to educate ourselves on the latest digital technology as we face the new normal. This situation is analogous to the "publish-or-perish" maxim, which would now be "techies-or-perish."
---
---
Mobile learning takes place at an unprecedented pace. Knowing that students use a mobile android phone in accomplishing their academic requirements, teachers should keep up with the increasingly rapid pace of technological advancement.
Adopt the Facilitator Role
Since mobile learning becomes commonplace nowadays, teachers are no longer teachers, but facilitators, harnessing the Internet's power for students' better learning experiences.
The new paradigm of mobile learning replaces the conventional way of imparting knowledge, skills, and attitude. Teachers, rather facilitators, must recognize these developments lest they become obsolete.
Paradigm Shift to Education 4.0
The educational system must keep up with technological advancements and maintain the required personnel to support an educational system that works under the new normal. The new normal educational system needs to recognize and provide support to the following realities of learning during the pandemic:
Most students access their course modules using mobile phones.
Good Internet access is a must not only in schools but also in homes; thus, infrastructure must cater to this need.
Professors should learn the technical skills required for the practical use of digital technology. Training them will facilitate and advance teaching and learning approaches.
Reach out to students more using mobile devices as these are everyday gadgets owned or accessed by students.
Provide support for the development of instructional materials online that can help enrich the student experience.
Mobile learning is here to stay. It is a must, not just an option.
Course modules should be designed so that students will be able to access them using their mobile phones. Each student can already afford to buy a mobile android phone as these become cheaper due to greater demand.
Whether you are a graduate student or professor yourself, investing in a high-end mobile device has much to offer to do things online faster. Just make sure that you get the features you expect.
© 2020 October 31 P. A. Regoniel